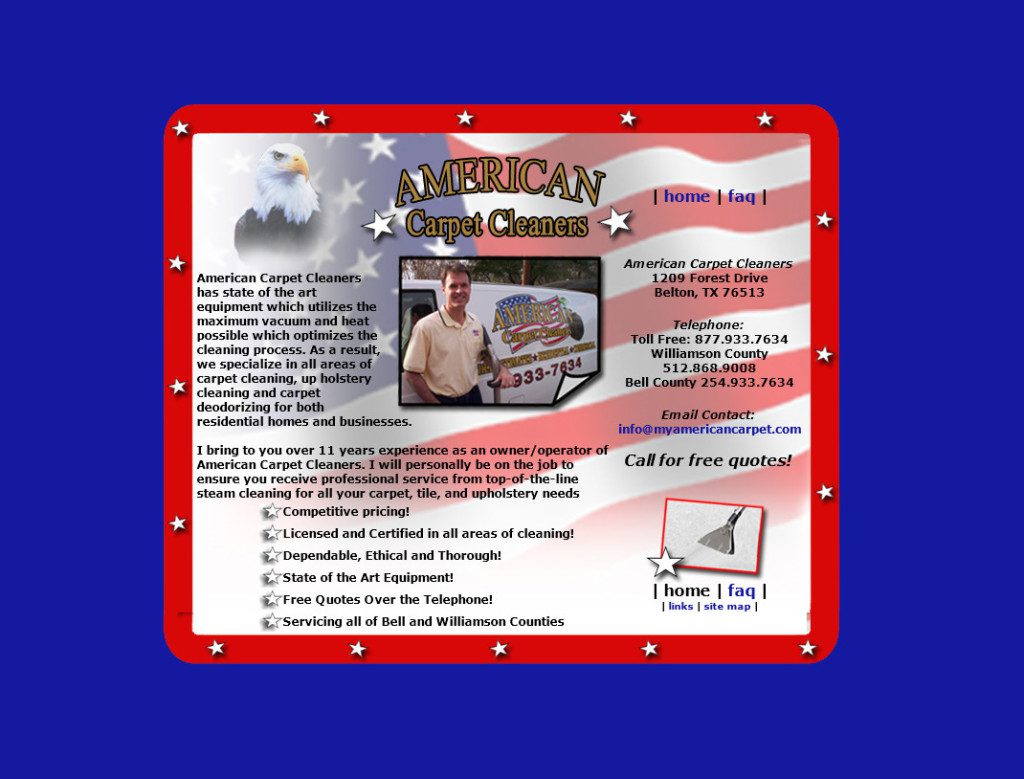 American Carpet Cleaners, Belton TX
American Carpet Cleaners has state of the art equipment which utilizes the maximum vacuum and heat possible which optimizes the cleaning process. As a result, I specialize in all areas of carpet cleaning, upholstery cleaning and carpet deodorizing for both residential homes and businesses.
I also do an excellent job cleaning ceramic tile and grout at a very reasonable price.
I bring to you over 11 years experience as an owner/operator of American Carpet Cleaners. I will personally be on the job to ensure you receive professional service from top-of-the-line steam cleaning for all your carpet, tile, and upholstery needs.
Marcus Anderson
1209 Forest Drive, Belton TX 76513
Visit the website to learn more.