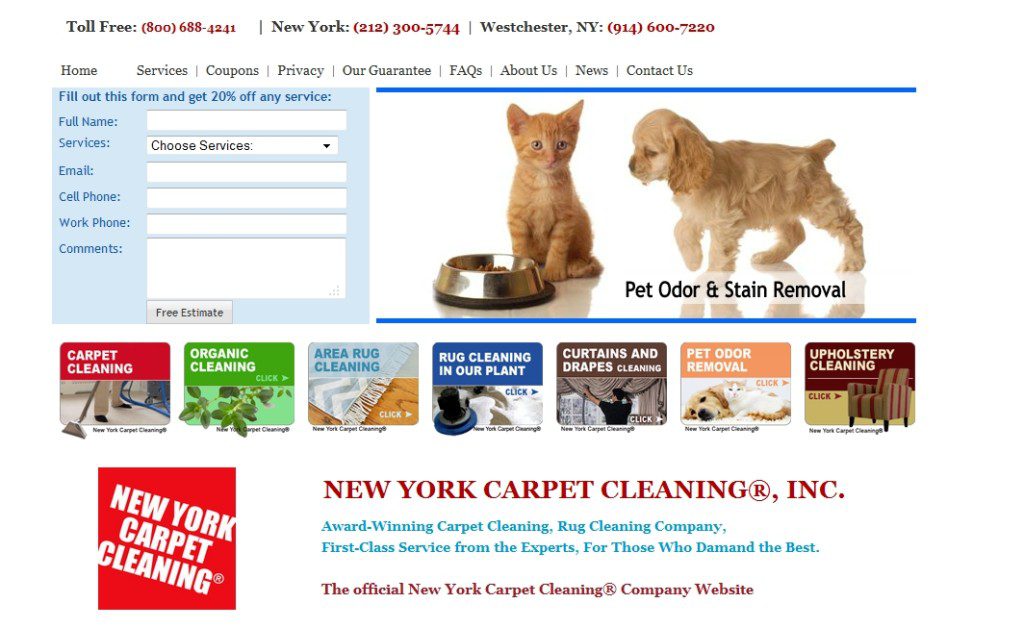 New York Carpet Cleaning, Inc.
Serves the greater New York areas, bringing our award-winning professional cleaning services to our local communities.
We help you make your home or commercial establishment more inviting by using our years of industry expertise to maintain the fresh, clean environment you love. We offer a full lineup of cleaning services, letting you focus on some or all of the services you need, mixing and matching as desired, secure in the knowledge that whether you order few or many services on a given day, NY Carpet Cleaning is always there to handle all your cleaning needs both now and in the future.
New York Carpet Cleaning, Inc. started as a one-man operation, when the owner, Ron B. Ami, first founded the business. Soon, Ron's reputation for high-quality service and careful attention to detail grew and his services were in such demand that he had to expand the operation. From its humble beginnings, the company has grown to employ a staff of eighteen, expanding its facilities to include a warehouse and offices in Union City, New Jersey, and on 244 5th Avenue in New York City. This growth was a natural part of the company's evolution and reflects the focus we've always placed on people and relationships.
New York Carpet Cleaning is located at 244 5th Avenue Ste 2120, New York, NY 10001,