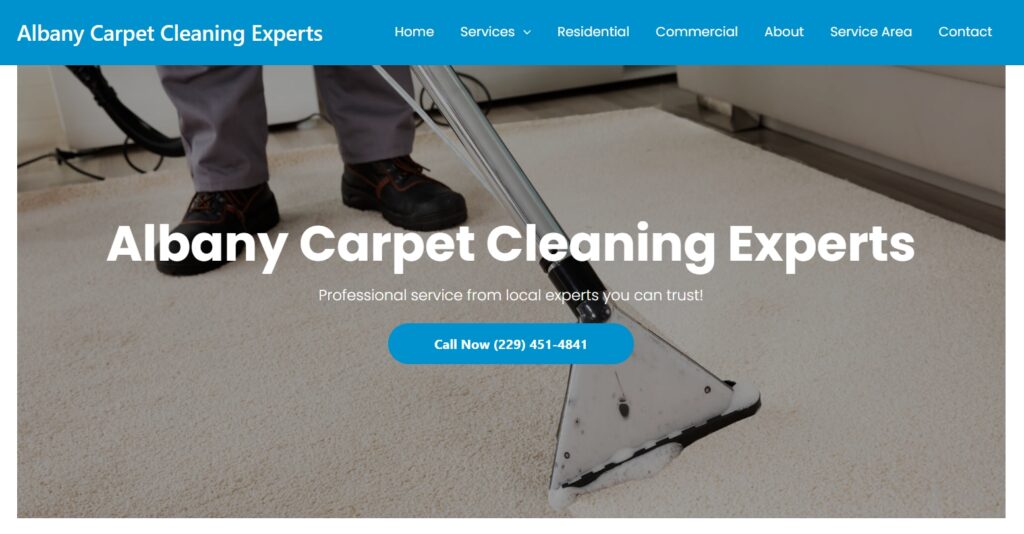 Albany Carpet Cleaning Experts – Albany, Georgia 
Albany Carpet Cleaning Experts is a top-notch carpet cleaning service located in Albany, Georgia. Thanks to having over 20 plus years of experience, our team has the knowledge to handle all your carpet cleaning needs including commercial! Our team is also very proficient in other cleaning services such as upholstery cleaning, rug cleaning, and hard-surface cleaning. Our team of experts is proud to provide all of these services to Albany, GA and the surrounding regions.
Hard-Surface Cleaning is another key service often forgotten when considering a professional carpet cleaning service. With the proper equipment, hard floors such as tile, wood, laminate, and luxury vinyl plank (LVP) can truly bring your home back to life. You will be amazed by the amount of dirt and dust that collects inside of the tiny grooves of all flooring times. Hire a professional on a routine basis and you'll keep all your floors looking brand new for many years to come!
Each flooring type has its downside to trapping soil and becoming dirty over time. Being well versed in all these flooring types and understanding how to clean each is a big task for any homeowner to take on. This is where Albany Carpet Cleaning Experts can help, we're professionals when it comes to cleaning hard surface flooring and we'll find the right solution to have your floor looking like new!
Our company's mission is to provide premier cleaning services at affordable pricing. And our customers are always shocked by the results after we complete our carpet cleaning. It's amazing how fresh carpet can revitalize a home! We promise you'll be shocked by the results!
Are your carpets looking rough and dirty these days? Then why not have our experts provide the best carpet restoration that Albany, GA has to offer! Contact our friendly staff today at (229) 451-4841 and get your cleaning scheduled today! Click the link below to visit their website.